Courtney Crowder and Addison Lathers
Des Moines Register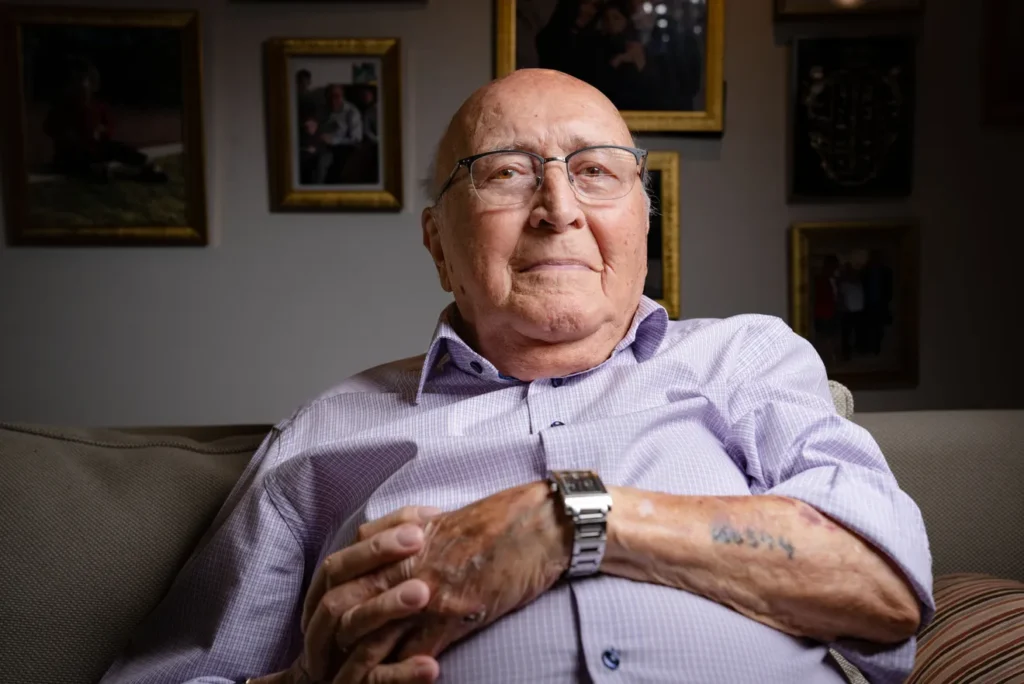 Holocaust survivor David Wolnerman shows the number the Nazis tattooed on his forearm at Auschwitz while sitting for a photo at his home in Des Moines.Zach Boyden-Holmes/The Register
David Wolnerman, Des Moines' last known Holocaust survivor and one of the few left in Iowa, died Monday at home with his family by his side, his son Michael said. He was 96.
"David was a very special man and a special member of our community," said Jewish Federation of Greater Des Moines Executive Director Jarad Bernstein. "He was generous with his time and sharing his important story."
His death comes just three days after the 84th anniversary of the invasion of Poland and the start of World War II. A few months later in 1939, German soldiers forced then 13-year-old Wolnerman from his home in Modrzejo and into Auschwitz concentration camp.
For five years, Wolnerman moved between locations so notorious their names alone have become the embodiment of evil: Auschwitz, Birkenau, Dachau.
He survived and was liberated at 18 years old.
"If it wouldn't be for God, I wouldn't be alive," Wolnerman told the Des Moines Register in an interview last year.
Wolnerman met his wife, Jennie, in a displaced persons camp in Munich. They eventually made their way to America, reuniting with his sister in Indiana.
He worked every day for 42 years, never taking a vacation. His single-pointed goal was to give his two sons, Allen and Michael, the education he never had. He made enough eventually to put both through pharmacy school at Drake University.
He and his wife eventually moved to Des Moines to be near their son, Michael. Jennie died in 2016.
In a statement, Gov. Kim Reynolds offered condolences to Wolnerman's family and acknowledged his importance to the city of Des Moines.
"Despite enduring the horrors of Nazi concentration camps as a young boy, I was always inspired by David's optimism and his generosity to the Des Moines community. He led a life we can all learn from – focused on faith, family, and community," Reynolds said.
Wolnerman family grateful for public support
Wolnerman is survived by his sons Allen and Michael, their wives Amy and Missy, four grandchildren and six great grandchildren.
Michael Wolnerman said they've had an outpouring of support since his father's death early Monday morning in the form of emails, texts and calls from those who had heard his father speak.
"You think of him as your dad, but he was someone that was meaningful to so many," he said. "It's pretty inspiring to me to see all these people he touched."
Michael said he encouraged his father to tell his story publicly, something Wolnerman didn't do until 2016. He eventually began speaking to schoolchildren, church groups and veterans, much like his wife Jennie did before her death.
"He ultimately saw that his contribution was to bring up what had happened as an eyewitness. He was inspired to speak to people and make sure they remember. If they didn't, it could be forgotten. If it's forgotten, you're liable to repeat it," he said.
"Forgive, but don't forget. (Dad) was great at that. If he wasn't, perhaps he wouldn't have lived such a wonderful life to 96 years old."
He and his wife both recorded their stories with the Iowa Jewish Historical Society's oral history project, which can be heard on the Federation's website. While losing Wolnerman is difficult, Bernstein said, the organization has long been taking steps toward preserving the stories of survivors for generations to come.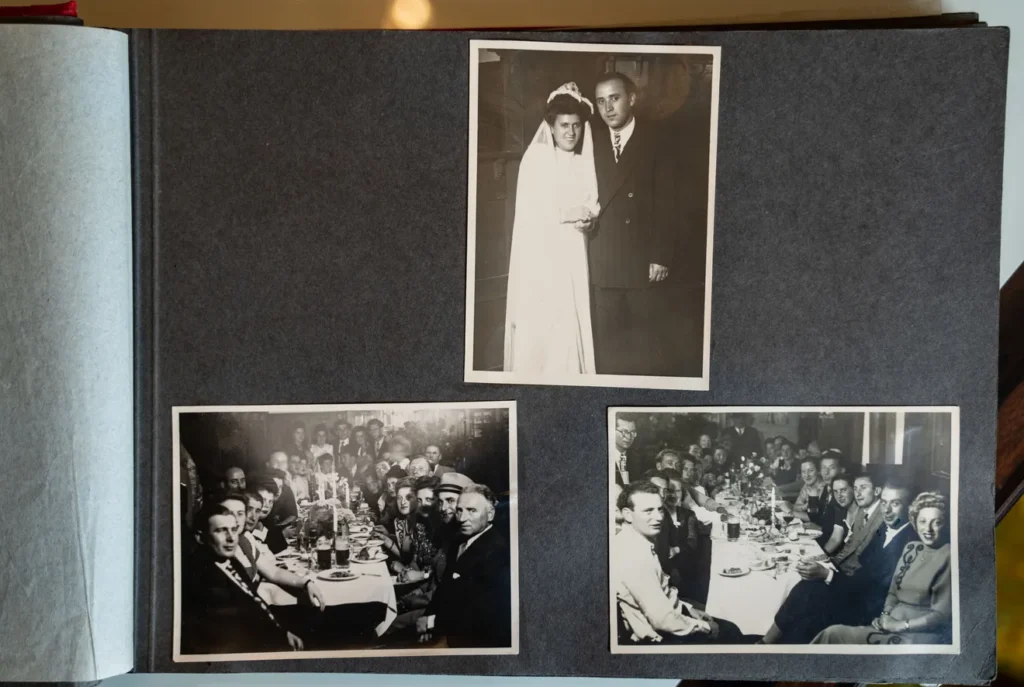 "The most impactful way to learn about this terrible time in history is directly from someone who experienced it. The further away from those incidents we get, the fewer people like David are around to share their stories firsthand," Bernstein said. "But we knew these days were coming."
A service will be held at 11 a.m. Tuesday at Iles Dunn's Chapel, 2121 Grand Ave., in Des Moines, conducted by Wolnerman's grandson Rabbi Daniel Wolnerman.
Posted Des Moines Register