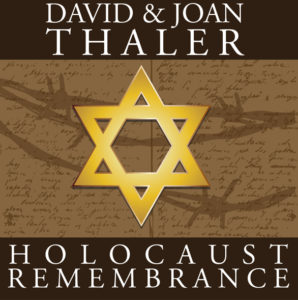 We offer our sincere apology to anyone who might have missed seeing Holocaust Survivor Magda Brown tell her story due to the maximum capacity audiences at our chosen venues.
Our selections of venues this year were based in large part on attendance from previous years, and we will re-evaluate venue selections for next year so that no one will be turned away . For those of you who were unable to see Magda Brown in person, please check back soon and we will be posting video of her appearance here on our website and also on our Facebook page.
Thank you for your continued interest and support of our mission to help keep alive the memory of the Holocaust through educational programming and community awareness.
– Thaler Holocaust Education Committee