Jul 27, 2020 Updated 16 hrs ago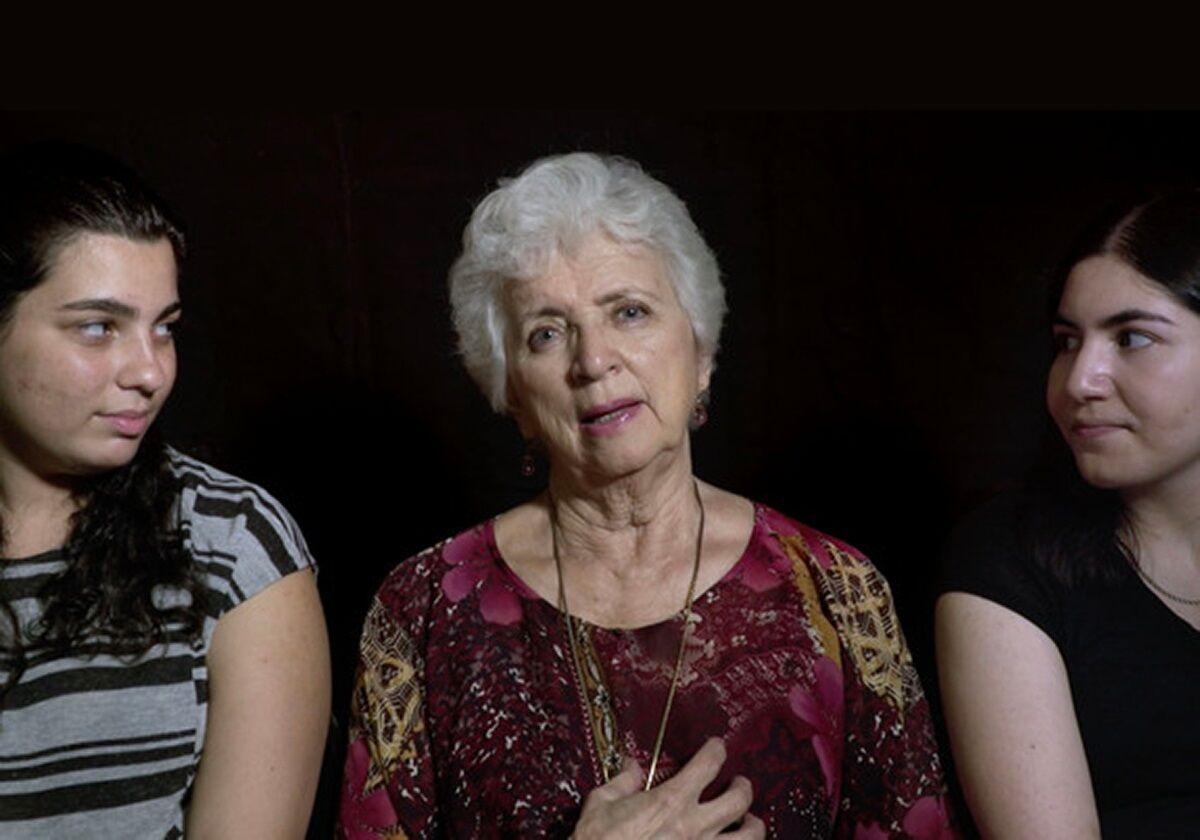 The 35-year-old Buffalo International Jewish Film Festival is the nation's third longest of its kind. But this is the first year the festival, which was originally scheduled to run from March 20 to 26 in the Amherst Theatre, won't be showing on the big screen.
With indoor movie theaters closed due to the Covid-19 pandemic, this year's rendition, like many other film festivals around the country, is going virtual.
The festival was halted just before the festival's kickoff party on March 15. The decision to put the film festival online came after studying how the Baltimore Jewish Film Festival and other film festivals were making the transition to digital screenings.
"I'm really excited about this and trying to look on the positive side," said Michael Silverman, chairman of the Jewish Community Center of Greater Buffalo's selection committee. "People can watch in the comfort of their own home, take a break if they want to and not have to worry about parking."
The 11 films being presented from Aug. 1 to Aug. 21 are, in the festival's typical fashion, diverse and critically acclaimed. This year's selections are from Israel, Hungary, Mexico, Argentina, Germany and the United States.
"With these films, we try to focus on Jewish identity beyond the religious aspect," Silverman said. "They include stories of women who rebel against tradition by being more assertive of their individuality, and films about Jews who try to make peace by finding common ground with adversaries.
In "The City of Joel," an expanding ultra-Orthodox sect confronts local opposition in Upstate New York. "Leona" and "The Other Story" tell stories of young women resisting against their traditional upbringings, while a musical director brings Palestinian and Israeli youths together in an orchestra for a higher purpose in "Crescendo."
Among Silverman's personal festival favorites are "Those Who Remained," Hungary's entry this year for best International Feature Film, and "The Spy Behind Home Plate," a documentary about baseball player-turned-spy Moe Berg, who played in the 1920s and '30s.
" 'The Spy Behind Home Plate' is an example of how intellectually striving is always a value among Jews, even those who are athletes," Silverberg said.
A discussion led by Charles Novogrodsky on "The Spy Behind Home Plate" at 8 p.m. Aug. 18 is one of the "Tuesday Talkbacks" that will accompany three of the films through Zoom conferencing.
The Holocaust Resource Center of Buffalo will present a panel discussion at 7 p.m. Aug. 4 to coincide with the screening of "Witness Theatre," a documentary on a program that brings high school students and Holocaust survivors together.
Dr. Peter Forgach will speak at 7 p.m. Aug. 11 in conjunction with "Those Who Remained," a film about Hungarian Jews who survived the Holocaust only to suffer under Soviet tyranny. Her presentation will offer an overview of contemporary Jewish life in Hungary and how her country is preserving the legacy of the Holocaust.
Movie lineup
Here is the festival's movie lineup with the screening window that you can view the movie. Films will be streamed for 72 hours, with links for each arriving about two hours in advance.
"Challah Rising in the Desert: The Jews of New Mexico" (U.S., 84 minutes, rated PG). Braided Challah bread represents five waves of settlement of New Mexico's Jewish community, from the days of the Spanish Inquisition 400 years ago to German Jewish pioneers of the Santa Fe Trail in the 1800s and the counterculture of the 1960s. Screening window: 6 p.m. Aug. 11 to 6 p.m. Aug. 14.
"City of Joel" (U.S., 90 minutes, PG). The ultra-Orthodox Satmar sect has built a religious community in Monroe, where they can follow the 613 rules of the Talmud. But with some of the highest birth rates in the country, their needs to expand have brought them at odds with their neighbors. People on both sides of the conflict get an airing in this documentary. Screening window: 6 p.m. Aug. 4 to 6 p.m. Aug. 7.
"Crescendo" (Germany, 110 minutes, PG). A conductor who creates an Israeli-Palestinian youth orchestra strives to overcome differences. Screening window: 6 p.m. Aug. 4 to 6 p.m. Aug. 7.
"Fiddler: Miracle of Miracles" (U.S., 98 minutes, PG-13). The story of Broadway classic "Fiddler on the Roof" and its creative roots in early 1960s New York. Screening window: 6 p.m. Aug. 1 to 6 p.m. Aug. 4.
"Leona" (Mexico, 94 min, R): A young woman from Mexico City finds herself torn between her Syrian-Jewish family and a forbidden love in this powerful romance. The protagonist must weigh her unsanctioned relationship against rejection by her family and community, where religious values and traditions run deep. Screening window: 6 p.m. Aug. 8 to 6 p.m. Aug. 11.
"The Other Story" (Israel, 112 minutes, PG-13). Two rebellious young women cross paths unexpectedly in Jerusalem. One is fleeing the chaos of secular hedonism for the disciplined comforts of faith, while the other wants to transcend her oppressive religious upbringing for sexual and spiritual freedom. Screening window: 6 p.m. Aug. 18 to 6 p.m. Aug. 21.
"Shoe Laces" (Israel, 102 minutes, PG). Gadi, a developmentally disabled son abandoned as a young boy, offers to donate a kidney to help save his father Reuben's life. Screening window: 6 p.m. Aug. 15 to 6 p.m. Aug. 18.
"The Spy Behind Home Plate" (U.S., 101 minutes, PG). A biopic of Moe Berg, a Princeton-educated Jewish catcher who joined the Office of Strategic Services during World War II to spy for the U.S. on the Nazis' atomic bomb program. Screening window: 6 p.m. Aug. 15 to 6 p.m. Aug. 18.
"Those Who Remained" (Hungary, 84 minutes, PG-13). The film looks at the healing process of a Hungarian doctor and Holocaust survivor who adopts a teenage girl in post-World War II Hungary. Screening window: 6 p.m. Aug. 8 to 6 p.m. Aug. 11.
"The Last Suit" (Argentina, 93 minutes, PG). An 88-year-old Jewish tailor returns to Poland to find a friend who saved him from certain death at the end of World War II, despite having no contact for seven decades. Screening window: 6 p.m. Aug. 11 to 6 p.m. Aug. 14.
"Witness Theatre" (U.S., 74 minutes, PG). Holocaust survivors share their stories with high school students, who reenact them with the help of a drama therapist. Screening window: 6 p.m. Aug. 1 to 6 p.m. Aug. 4.
How to watch
Single film tickets are $10, $50 for a flex pass that offers six tickets for the price of five, and an all-access pass of $75. Tickets will stop being sold two hours prior to the opening of the film's 72-hour screening window. Each ticket buyer will receive a unique viewing link and password that will be good during the screening window only. For more on schedules, film previews and to purchase tickets, visit www.bjiff.com.
Mark Sommer covers preservation, development, the waterfront, culture and more. He's also a former arts editor at The News.