The Thaler Holocaust Remembrance Fund is proud to announce our 2022 Yom HaShoah Guest Speakers, Michael Bornstein and his daughter, Debbie Holinstat. The authors of Survivors Club: The True Story of a Very Young Prisoner of Auschwitz.
March 28th at 6:30 pm
Cornell College
Hall-Perrine of Thomas Commons
600 1st St.
Mt Vernon, IA 52314
Book signing following presentation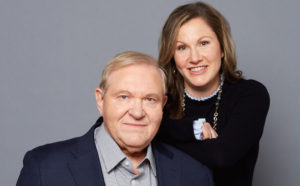 Michael Bornstein is one of the youngest survivors of the Auschwitz concentration camp, having withstood seven horrifying months as a four-year-old. This could be considered nothing short of a miracle, when many other children often survived only weeks. Bornstein was carried out of the camp by his grandmother in 1945, and spent much of his life trying to put the experience behind him.
A New York Times bestseller
"Both moving and memorable, combining the emotional resolve of a memoir with the rhythm of a novel." —New York Times Book Review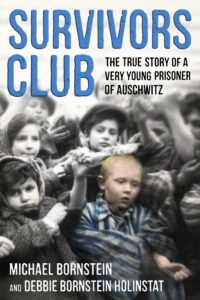 In 1945, in a now-famous piece of World War II archival footage, four-year-old Michael Bornstein was filmed by Soviet soldiers as he was carried out of Auschwitz in his grandmother's arms. Survivors Club tells the unforgettable story of how a father's courageous wit, a mother's fierce love, and one perfectly timed illness saved his life, and how others in his family from Zarki, Poland, dodged death at the hands of the Nazis time and again with incredible deftness. Working from his own recollections as well as extensive interviews with relatives and survivors who knew the family, Michael relates his inspirational Holocaust survival story with the help of his daughter, Debbie Bornstein Holinstat. Shocking, heartbreaking, and ultimately uplifting, this narrative nonfiction offers an indelible depiction of what happened to one Polish village in the wake of the German invasion in 1939.
This thoroughly-researched and documented book can be worked into multiple aspects of the common core curriculum.
A New York City Public Library Notable Best Book for Teens